The Coffee Mug
286 Southbridge St.
Auburn, Massachusetts 01501
Contact – Effi Qeleshi
508 832-3616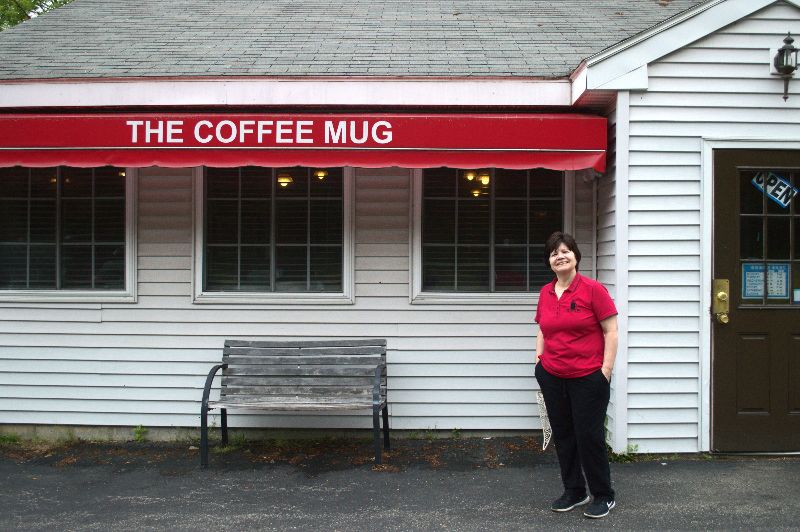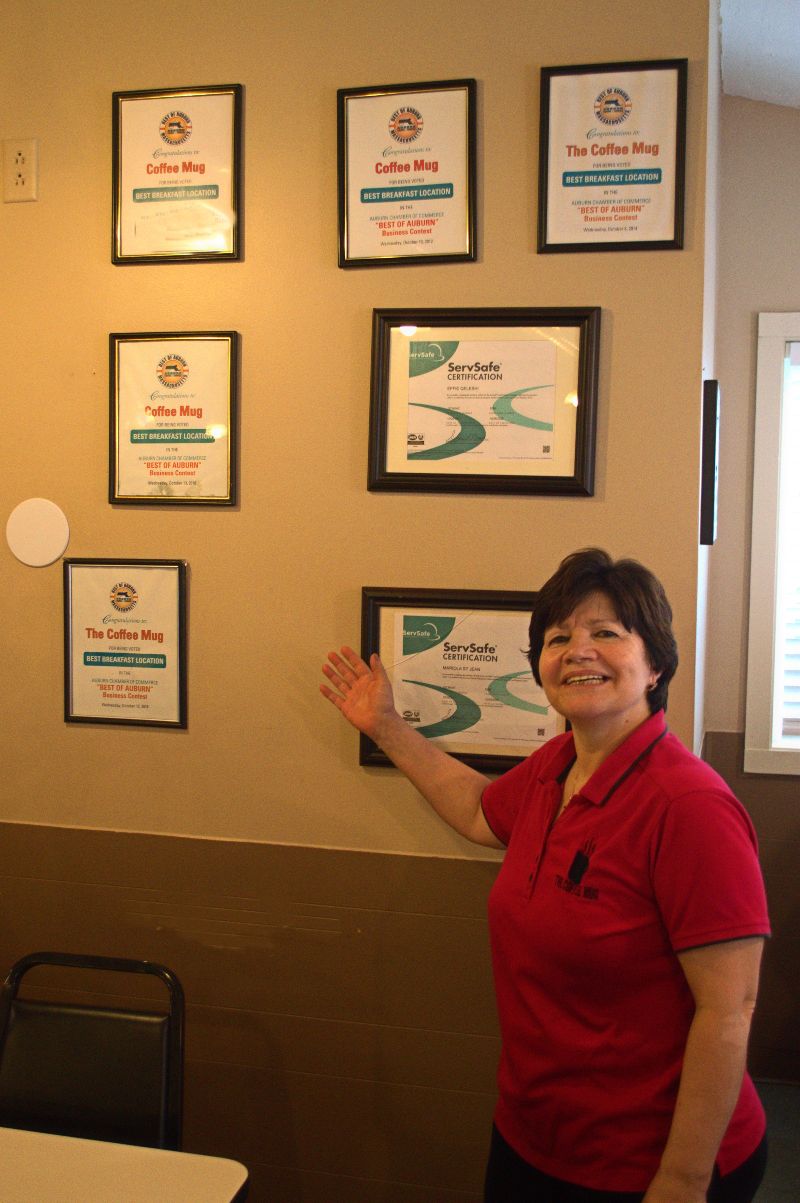 Everyone has a favorite breakfast or lunch spot they like to call their own. In Auburn, many people find themselves at one of Auburn's worst-kept secrets, The Coffee Mug on Southbridge St. The winner of multiple people's choice awards since opening in 2006 (The Coffee Mug has won the Best of Auburn eight times!), Effi and Mike Qeleshi's restaurant serves up consistently good food and and atmosphere that reminds you more of your grandma's kitchen than a local breakfast spa. Visitors are greeted warmly, and regulars are often met with a warm hug from Effi herself. 
Serving breakfast and lunch 7 days a week, The Coffee Mug has become a staple in its 13 years at the bend on Southbridge St. The restaurant is open from 6am to 2pm Monday through Friday, and from 7am to 1pm on Saturday and Sunday. There are blackboard specials offered every day in addition to regular menu of breakfast favorites, sandwiches and comfort foods. 
Says Effi, "Come visit with us and enjoy the good food, great service, and welcoming experience we provide. Find out why we won the Best Breakfast Restaurant award from the Auburn Chamber of Commerce EIGHT times!"
Call anytime 24/7 at 774-321-3232