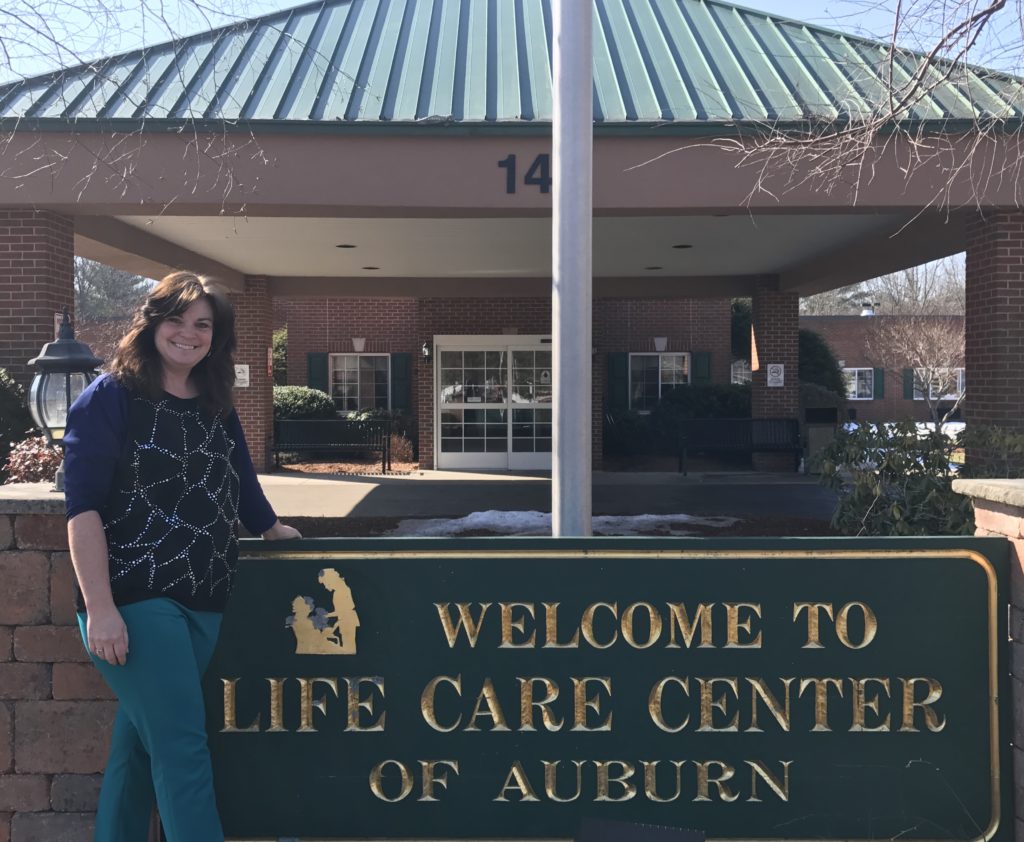 Carrie Cross-Tiraboschi is the Auburn Chamber Board Secretary and the Admissions/Marketing Director for Life Care Centers of Auburn located at 14 Masonic Circle. Carrie is a long-time member of the Auburn Chamber of Commerce. She has served on numerous Chamber committees and has been very involved in the local community.
What's one of your favorite things about Working or Living in Auburn?
That the community is so close it is like an extension of family. 
What is something that people would be surprised to learn about you?
No surprises here…. I am an open book
Do you have a favorite Quote or Motto you live by?
There is no elevator to success you have to take the stairs!