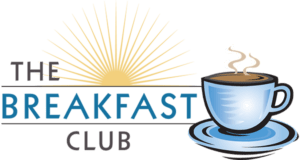 ---
Join us for our first Breakfast Club of the year, being held at College of the Holy Cross' Hogan Campus Center! This quarterly morning networking event affords attendees the ability to connect with local professionals, celebrate the milestones and accomplishments of a handful of area businesses and organizations, and hear from a keynote speaker.
Thurs., March 3 | 7 – 9 am
at College of the Holy Cross
(registration closes 3pm, Tues. Mar. 1)
In this March edition of The Breakfast Club, the Chamber will salute Edward M. Kennedy Community Health Center, Kevin Breen of Worcester Academy, Jim Ayres of the Greater Worcester Community Foundation, Aimee Peacock of FLEXcon Co., Pete Lancette of Fairlawn Rehab Hospital, Noreen Johnson Smith of the EcoTarium, and Vincent Rougeau of Holy Cross. We'll hear from keynote speaker Kenn Turner, President and CEO of Massachusetts Life Sciences Center. Maria Fernandes-Dominique of Blue Cross Blue Shield of MA will serve as chief greeter and emcee for the event.
Sponsored By:
Presenting Sponsors
Supporting Sponsor
Coffee Sponsor: College of the Holy Cross